Our goals
Our customer satisfaction is the assurance of our success!
In 2020 MG Recycling has celebrated its 25th anniversary, years full of goals achievements. We have always aimed to improve our technological solutions to keep high-quality standards now and in the future.
Customer's need is the pole star that guides us in the technological trials and we give them skilled solutions thanks to our custom-made systems.
In the field of ferrous and non-ferrous material recycling, innovation helps to increase profit but also allows the design of environmental-safe systems and the manufacture of process lines able to protect operators' health.
TODAY
Cutting edge technology combined with craftsmanship! MG Recycling has been established as a family-run business. The artisan experience combined with a non-stop innovative vision place the Company as a well-known reference in the worldwide recycling machinery manufacturers.
Since the very first beginning, we offer custom-made solutions that make a difference in the scrap and metal waste sector, understanding customers' needs and helping them realize their business.
MG Recycling headquarters host technical offices, production departments and sales office, to ensure fast and quality answers, being able to look after all projects directly. Patented machines are the result of dedicated investment in research and development and represent the important Company growth and the will to be always one step ahead of the market demands.
MG Recycling machines are a real product of the "Made in Italy" brand. They include a wide range of shredders, granulators, pulverizers, separators and accessories able to grant over 99% recovery rate from raw materials; always looking after high production rate, excellent design, customer and maintenance services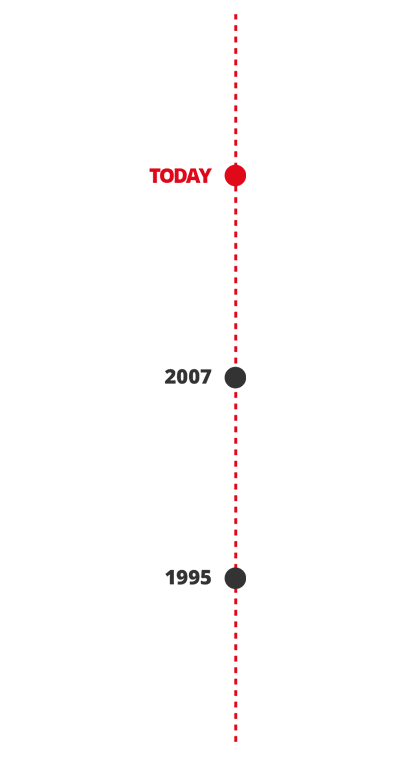 Experience, innovation and recycling technology
MG Recycling is an international leading company in the field of equipment design and manufacturing for the recovery of copper, aluminum and other valuables materials from scrap